Do you need a great gift for a soon-to-be speech language pathology graduate?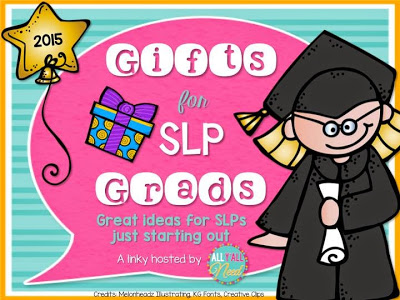 I am linking up with All Y'all Need to help you brainstorm some super ideas! Be sure to check out her linky.
How about a great"Starter Pack"? So what are the essentials? I am a school-based SLP. Let me tell you, there are some of items I can't do without.
First the Basics:
Sticky notes in cool shapes and several sizes. Essential for tabbing absolutely everything and sending notes to teachers too!
Highlighters in several bright colors
A cool mouse pad
File folders in multiple colors
A pretty clipboard- must-have for all those assessments
A penlight of course for those oral mech exams
A package of cardstock. Trust me, this will come in handy after those forays to Teachers pay Teachers.
Now Some Fun Stuff:
Bingo chips and a magnetic wand. Most-used item ever in my room. I got mine at Walmart, cheap. I use 'em for rewards, game pieces, bingo, motivational activities, you name it. The wand has also makes a great magnet on the end of a "fishing pole".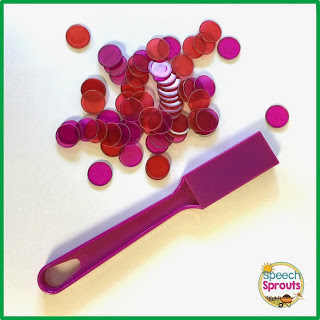 Hooway for Wodney Wat by Helen Lester Every SLP in the schools needs this adorable book!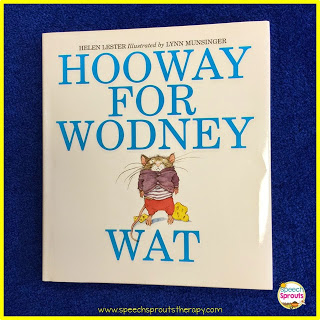 Anything with "SLP" on it, because your grad will be very proud to show off their new credentials. Find some great t-shirts and bags from the Peachie Speechie HERE:
New SLPs are heading to Teachers pay Teachers for printable speech language pathology resources. I suggest one or two printable resources, and a TpT gift certificate too, so your grad can choose a couple more.
Here are some essentials from Speech Sprouts they are sure to love if they will be working with elementary-aged students:
Autumn Vocabulary Games. This pack will get them started with three open-ended games to use for any goal. The games are Back-to School, Halloween and Thanksgiving- themed, so they are handy all the way through fall! Vocabulary and language questions are also included for a quick-play grab and go motivational activity.
Associations and Describing in the Doghouse:
Great for a variety of ages, little ones choose pictures that "go-together", older students describe associations with the included prompts. Everyone loves the naughty little dog in the board game!
Every pediatric SLP needs articulation materials too! I recommend this bundle for a ton of S-blend activities:
S-Blends Stetchable Articulation Bundle: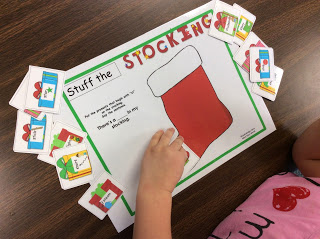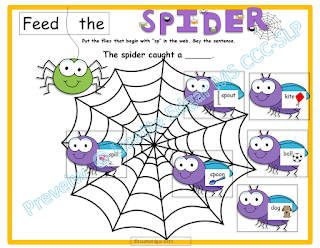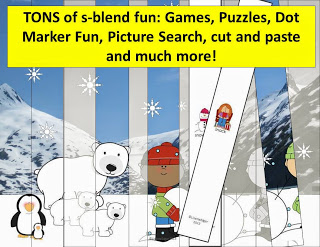 Head over to All Y'all Need for more great ideas HERE.

My congratulations to your favorite grad on their new adventure! I would love to hear what other great ideas you have. Thanks for stopping by.