Speech Language Pathologists, do you need a cool IPA font?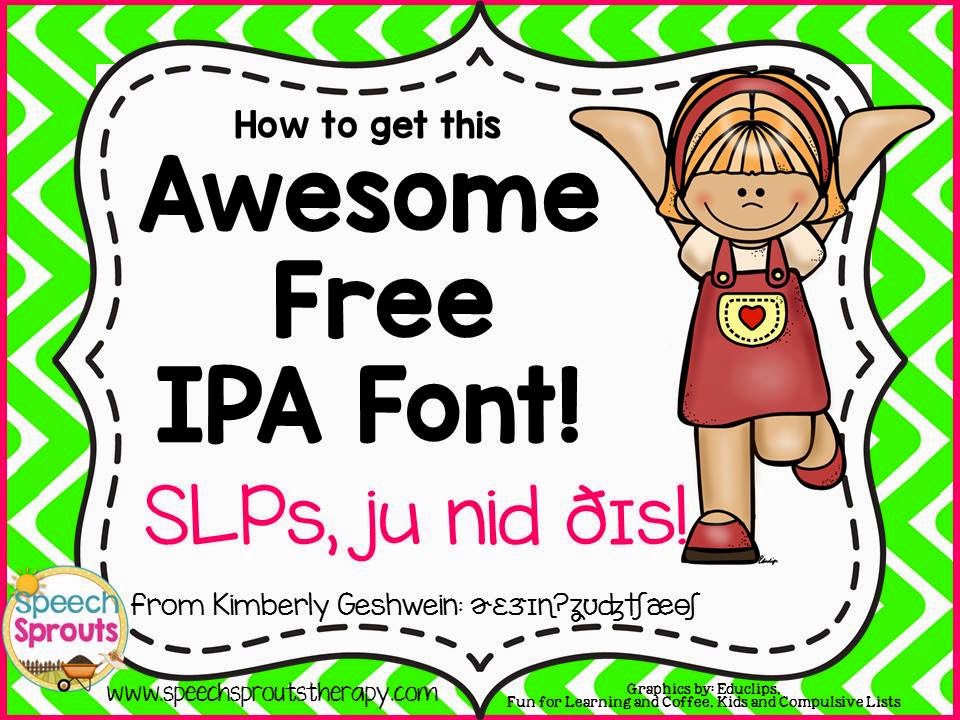 Jazz up those reports and practice sheets!
I am a huge fan of Kimberly Geshwein Fonts, and she has recently sent some love to speech language pathologists with her new IPA font. The regular letters are really cute and are used like any other font. But she has also included the complete international phonetic alphabet. Yipee! Head over to Teachers pay Teachers and download KG Miss Speechy IPA Font.
How do you use the symbols after installing the font?
I use Microsoft Word or Publisher. Here's how I do it: Choose insert symbol. Then choose your font: KG Miss Speechy IPA. Open the subset box and choose IPA extensions. You will find all the symbols there!
If you love fonts, all Kimberley Geshwein's fonts are free for personal use or for a small fee per font, it can be used commercially too. So many great fonts to choose from! You can dress up your notes to parents and resources you make for your kids. But a word of caution- there are so many cute fonts you will be spending a lot of time trying to choose the perfect one for your project.
After you download, be sure to leave Kimberly some feedback in appreciation. Have fun!