SLP's and Teachers have worked hard all year.
May and June means progress reports, finishing evaluations, End of year IEPs, COSF reporting, billing and more. I know, because I am there too.
Find the best resources to make your year-end planning a breeze!
Time to treat ourselves!
The Frenzied SLPs know how hectic the end of the year can be. We know need some extra love and slam-dunk resources to make your year-end therapy planning a breeze.
To say thanks, we are joining Teachers Pay Teachers to show some extra appreciation for all you do with a Speechy & Teachers Appreciation Sale! Teachers Pay Teachers is celebrating their 10 amazing years with this year-end bonanza.
Woo hoo! You will find everything in Speech Sprouts store on sale for 28% off when you use the code: CELEBRATE.
That's terrific, but…
There are literally thousands of resources to choose from. Mind-boggling for sure. No worries, the Frenzied SLPs have you covered. We will help you de-frenzy (Is that even a word? OK, I just made it up 🙂
We have gathered up some of our best picks for you to save you time and make your shopping fun and easy.
My year-end favorites from Speech Sprouts
Another favorite for year-end vocabulary fun is Antonym Picnic.
Pack your picnic, make a cootie catcher, make a fun sandwich-shaped mini-book to send home or play one of several included games as you teach those antonyms.
I'm packing my cart with this resource from Twin Speech Language and Literacy, LLC. This Summer-Themed Articulation Bundle will be perfect for my artic groups or a send-home summer packet.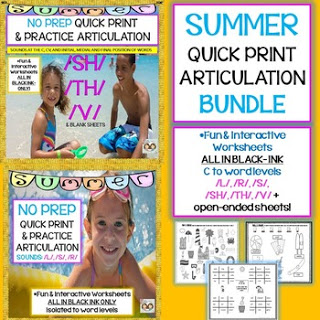 From Twin Speech Language and Literacy, LLC
This one will make my life easier this fall too, when all those referrals come pouring in! Grab these Speech and Language Checklists from All Y'all Need, and be ready.
Hope you enjoy these easy-breezy resources!
Be sure to hop through the link-up and see what else the frenzied SLPs have in store for you. Go ahead and pop your favorites in your cart ahead of time, and you will be ready with a fast and easy checkout.
Stop by Speech Sprouts and see what else I have in store for you.
Everything, including my bundles, will be and extra 28% off with the code CELEBRATE, so don't forget to use that code! (Easy to forget, I speak from experience, drat!)
Here's the Link-up from more of my Frenzied Friends:
Happy Shopping!