Friendships and Opportunities are Built on Great Social Skills
Teaching kindness is so important.
We all know children who need work building social skills. They don't have a clear view of how other people think or feel, and how their own actions can result in negative consequences because of it.
Social skills are critical for children in making and keeping friends, getting along with teachers, and overall success. That's one reason I love all the recent focus on kindness, it is very appropriate and timely. I'm delighted to join in the discussion and help teach skills for life.
I am joining the Frenzied SLPs in sharing kindness this month.
We would like to share some love with a fun blog hop. This group of SLPs are some of the kindest people I know, so this hop is a natural. Stop by each blog and find a link to FREE materials centered around the kindness theme and incorporating a variety of speech and language goals. Hop all the way through and I know you will find plenty of activities you will love.
I created a fun little kindness freebie for you.
This activity will help children discriminate: Is it kind or not kind?
Laminate or pop the page in a page protector and you can have your students use wax wicks to connect the lovebugs to the pictures of kindness. Dry erase markers will work great too. A BW copy is included, perfect for coloring.
It's easy to expand the activity into a full lesson. Talk about each picture and tell how the people are feeling, and why? Is the behavior a friend maker or friend breaker thing to do?  Tell me some more things that you can do to be kind. Draw a picture of someone being kind, then tell about it.
Download this social skills activity in my store, Is it Kind?
More freebies at each stop.
Check out The Frenzied SLPs Sharing Kindness Blog Hop for more freebies by
hopping to the next post and continue until you are back here. Click the images below to start hopping!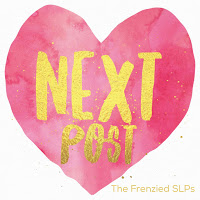 We graciously thank you for downloading and using these materials with your students/clients. If you would be so kind, please leave feedback in our TPT stores if you find a few spare moments.


I'm so glad you joined us.
Be sure to spread the love and tell your slpeeps to stop by too. Have fun!