A Peek Inside in My Speech Room:
This week we worked on final -ts plurals.
We read stories about cats and bats and rats! Just right for Halloween, although I think kids would love it all fall!
We watched the Pied Piper of Hamlin
The Pied Piper of Hamlin is sound-loaded for final /ts/. Lots of rats in this story! We watched this youtube version from Speakaboos. See it here:
Pied Piper
I like to stop the video after every few minutes and ask wh? questions or discuss the vocabulary. After, we re-tell the story.
I have also some plastic rats on hand (grab them now in the Halloween aisle!) We answer Where? as those little guys turn up all kinds of places!

We stamped some spooky bats.
After learning the Five Black Bats rhyme and doing it on the flannelboard, it was time to make our own bats.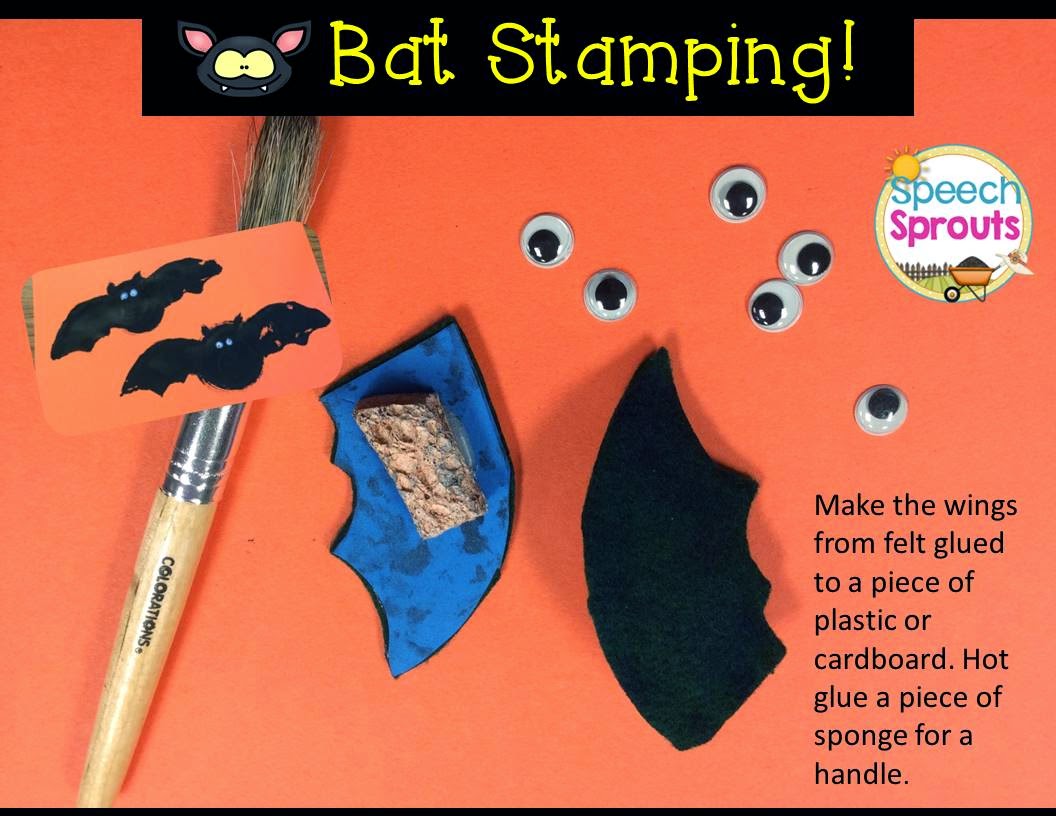 The stamper was made by cutting out bat's wings from felt. It was glued onto a piece of plastic (you could use stiff cardboard too) to make a sturdy wing. A square of dry sponge was hot-glued to the wing as a handle. Of course we needed the opposite wing too!
You can see the list of final /ts/ words we practiced as we made the bats. We have the child practice a word before completing each step of the project!
Paint the body with black paint, then add ears.
Dip the wings in the paint and stamp them on the body.
Google eyes makes everything adorable. The kids loved these!

 Finally, we feed my monster plurals cards.
What does he eat? He eats all kinds of strange things! Rats, boots, plates, there's no telling! But watch out, sometimes he bites! The kids love this guy made from a tissue box with some hot-glued teeth. They squeal with delight as I make chomping sounds or move the box when he bites!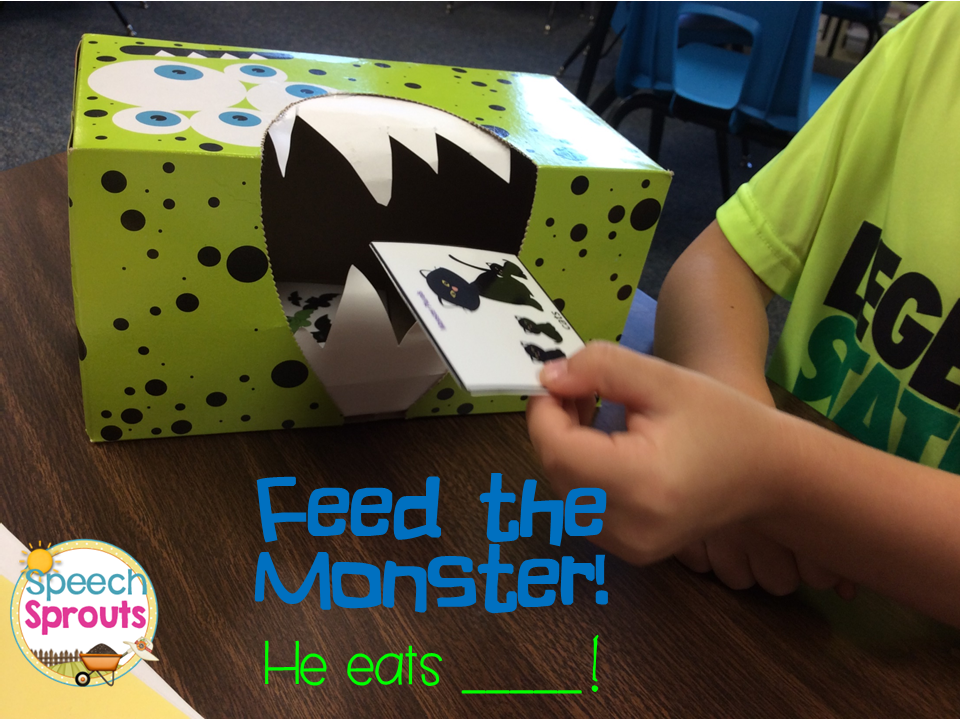 The plurals cards are from my Monsters Munch! Bundle
Happy Halloween, everyone!